PARTNER VAN
Put to the test for more than 20 years internationally by business professionals, the latest generation Peugeot Partner small van offers outstanding quality and a level of driving pleasure and comfort that is class leading in the van market.
Peugeot i-COCKPIT®
The PEUGEOT i-COCKPIT® is standard equipment for the first time on a utility vehicle: the modern design combines a compact steering wheel, head-up display unit and large 8" capacitive touchscreen for simplicity and real driving comfort thanks to the ergonomic driving position, unique in this segment.
Book a Test Drive
Functional Everyday Design
Functional Everyday Design
The Partner is designed for all the varying needs of businesses users.
The Standard body has an internal load length of 1817mm (max under seat length 3090 mm with Multiflex opening bulkhead) while the Long body feature up to 2167mm.
All models can easily accommodate a full size (1,200 x 1,200mm) Aussie pallet between the rear wheel arches via the rear hinged paneled doors, which open to 180 degrees for easier loading.
Besides a range of sizes and powertrains, the Partner also features a class leading 1,000kg payload. There's also a towing load of up to 950kg (braked).
Work smarter, Not harder
Work smarter, Not harder
Both the Partner diesel Long and Partner petrol automatic Standard feature dual sliding side doors, making it easier to access the vehicle's cargo area.
All variants can easily carry a 1,000kg payload, the load area accessed through a wide - 1.3m - opening, easily accommodating a Euro pallet. The Partner will be available with both petrol engines featuring automatic and manual transmissions (launching soon) and a sole diesel engine with manual transmission.
Smart Loading
Smart Loading
Partner is available with adjustable Multi-Flex seating. This equipment allows for a flat floor, giving an increased load volume of 0.5m3 and a load length at floor level of up to 3.09m in STANDARD versions while still managing to transport 2 people, thanks to the retractable side passenger seat.
Long loads can be transported by lifting and folding the side seat base into the seat back. The storage compartment under the central seat can be locked using a padlock.
The multi-purpose storage areas are easily accessible and cleverly spread out in the cabin area: lower load compartment, boot tray, as well as an upper glove box. In the passenger dash area space for a Top Box lidded compartment has been freed up through the use of a "bag in roof" type airbag. It can store a 15" laptop and can even be refrigerated. A cable conduit also enables a laptop to be left on charge while stored in this compartment.
To safely fasten loads, 6 load securing rings are provided as standard. 4 more may be added at mid-height.
Accessibility may be maximised with twin sliding side doors and rear hinged panelled doors (2/3 - 1/3) open to 180 degrees for easier loading.
Technology
Surround Rear Vision
This innovative system makes it easier and safer to drive, allowing you to control your driving environment more effectively, even without a window. It displays the area around the vehicle on a screen via two cameras so you can see everything, even in a panelled or fully partitioned vehicle.
DRIVING ASSISTANCE
The list of technology led features is impressive, never before seen in the sector, with availability depending on the variant:
Apple Carplay, Android Auto and Bluetooth standard on all variants for telephony and navigation.
Autonomous Emergency Brake (AEB) operates where a risk of collision is detected.
Electronic Automatic Parking Brake. As well as ease of use on a daily basis, this feature also frees up a large storage area in the 3-seater version in place of the handbrake.
Adaptive Cruise Control maintains the programmed speed as well as the distance to the vehicle in front. Complete standstill is possible on 8-speed automatic transmissions.
Lane Departure Warning detects the location of the van in relation to road markings.
Front and Rear parking sensors for navigating tight areas and smaller car parks.
Automatic illumination of height adjustable halogen headlights.
Performance
ENGINE
The Partner petrol engine is the advanced PureTech, 'International Engine of The Year' in its class for 4 years in a row. It delivers impressive on-road performance, with excellent fuel efficiency and driveability and significant reductions in CO2 emissions compared with a conventional 4-cylinder engine.
The PureTech enging produces 81kW & 205Nm in manual transmission, while 96kW & 230Nm in automatic.
Even more impressive is the fact that 95% of maximum torque is available between 1750 - 3500 rpm. That makes for exceptional engine response and effortless performance, even when towing.
Partner's 1.6L turbo-diesel engine is powerful and fuel efficient yet quiet and tractable.
EFFICIENCY
The petrol automatic uses 6.3L/100km on the ADR81 Combined Cycle test. The manual petrol drops that even further, to just 5.9L/100km while the diesel uses just 5.0L/100km on the Combined Cycle for ultimate fuel economy.
PURE REASSURANCE
All light commercial vehicles in the PEUGEOT range including the Partner come with 15,000km service intervals, and service prices capped for the first 5 years under the PEUGEOT Service Price Promise. There's also the added peace-of-mind that comes with 5 Year 24/7 roadside assist.
Download Specification
Explore the Peugeot Partner Range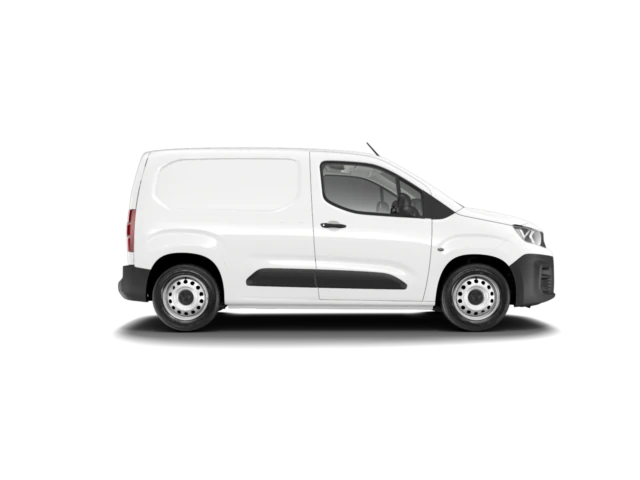 PETROL 110 MANUAL STANDARD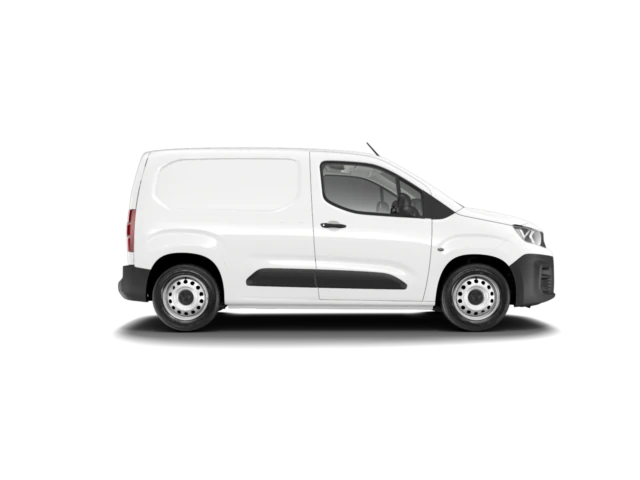 PETROL 130 AUTO STANDARD
DIESEL 92 MANUAL LONG